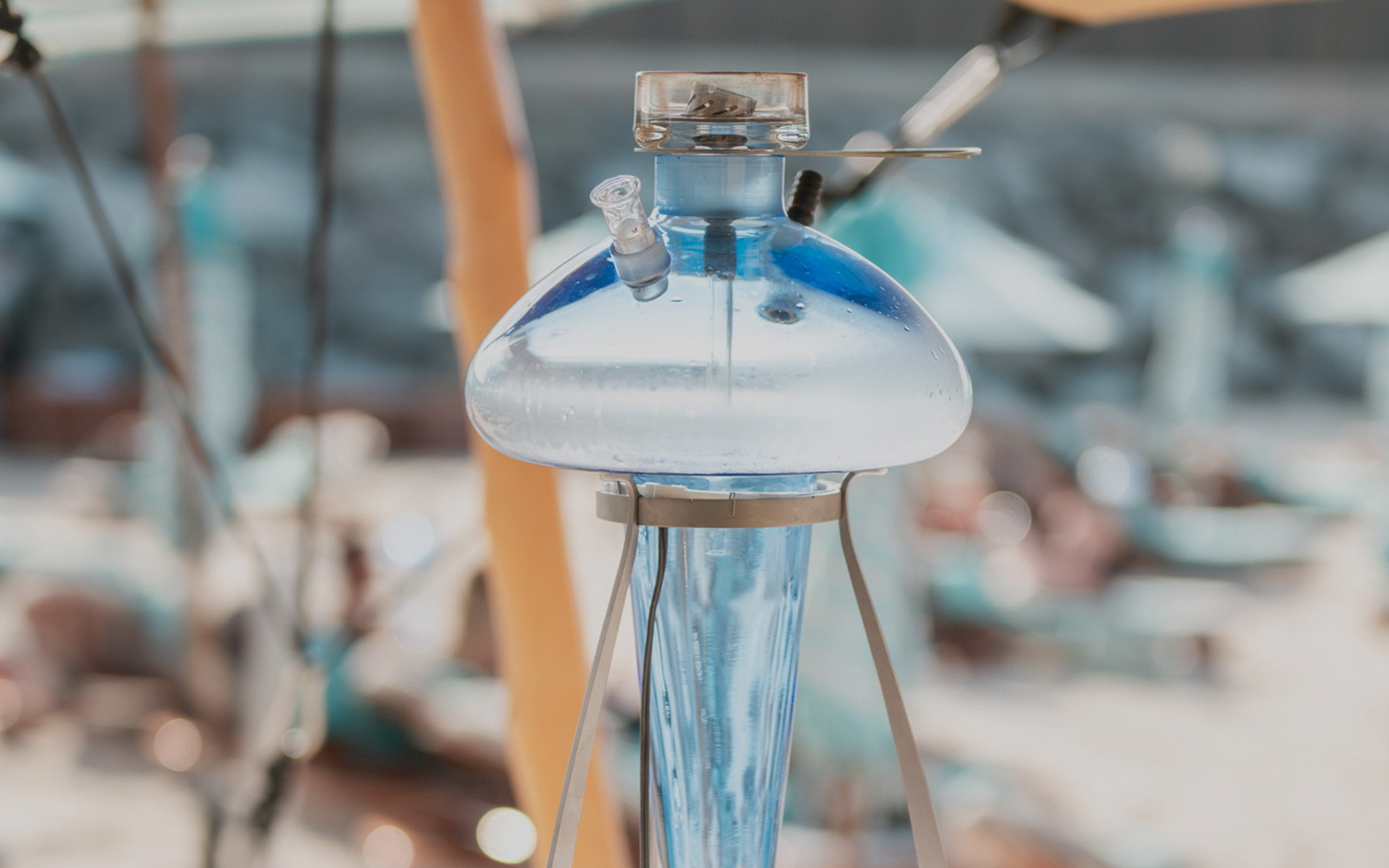 NAMMOS Dubai Shisha
At NAMMOS Dubai the high quality of the traditional shisha tobacco blends and flavours to offer you a chance to peak into the philosophy of the Middle-East, in a most luxurious and comfortable setting. Sit back and let our shisha experts guide you towards one of the most tasteful experiences of the East.
Earthly pleasures that
reach the sky.
In the mist of the Middle East
The ritual starts with the hookahs and our handmade shisha pipes made of pure bohemian glass. By using the right materials, we respect the process and history and make sure your experience is exactly as it is supposed to be, from the very beginning. But of course, there's no ritual without the blends and flavours, and there's no potential excellence without a rich variety. Make your choice.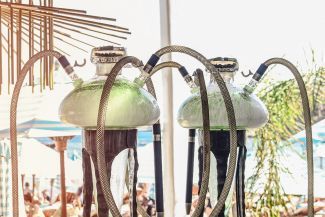 Follow the steps of Shisha connoisseurs to enjoy even more your NAMMOS Dubai moments.
Every pick is a wise pick. Our partners share a strong love for purity when it comes to traditional Shisha tobacco. From classic flavours like Mint and Watermelon, to Space Jam and our exclusive NAMMOS blend, you and your senses will soon learn to recognize the top quality you deserve.
A chance to gain a more intimate understanding of the original Shisha experience. Heighten your senses and welcome the flavoured vibes.