NAMMOS NEWS
Nammos Open Days
Career Opportunities for our Mykonos & Limassol Locations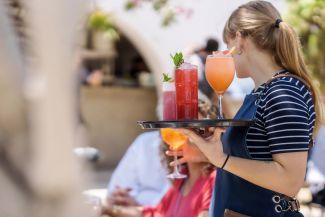 ---
Nammos World will be waiting to meet you at the Open Days in Athens, Thessaloniki and Limassol. Open positions in management, service and guest relations, reservations and HR. Bring your CV along and discover new career opportunities in the Nammos team.
21/1 Limassol - Parklane, a Luxury Collection Resort & Spa, Limassol
2/2, 3/2 & 4/2 Athens - Location to be announced
5/2, 6/2 & 7/2 Thessaloniki - Location to be announced
Share your CV:
Email: [email protected]
Join the team, be part of the dream!